Her på Blåvand's blog bringes korte nyheder i dagbogsformat om livet og hændelser på fuglestationen.

Se indlæg fra år: 2023 (249)2022 (265)2021 (276)2020 (279)2019 (247)2018 (211)2017 (276)2016 (118)0 (1)(se alle)
Se indlæg fra måned: jan. (10)feb. (13)mar. (24)apr. (29)maj (31)juni (30)juli (30)aug. (31)sept. (30)okt. (31)nov. (16)dec. (1)


Moths and gulls
onsdag 30. juni 2021
A quieter day following yesterday's escapades. Once again the moths took up much of the morning and included 83 mothsof 34 species. Although the totals were down on yesterday evening some noteworthy species were still caught including Shark (Grå Hætteugle, Cucullia umbratica), Elephant Hawkmoth (Dueurtsværmer, Deilephila elpenor), and Swallow Prominent (Poppelporcelænsspinder, Pheosia tremula).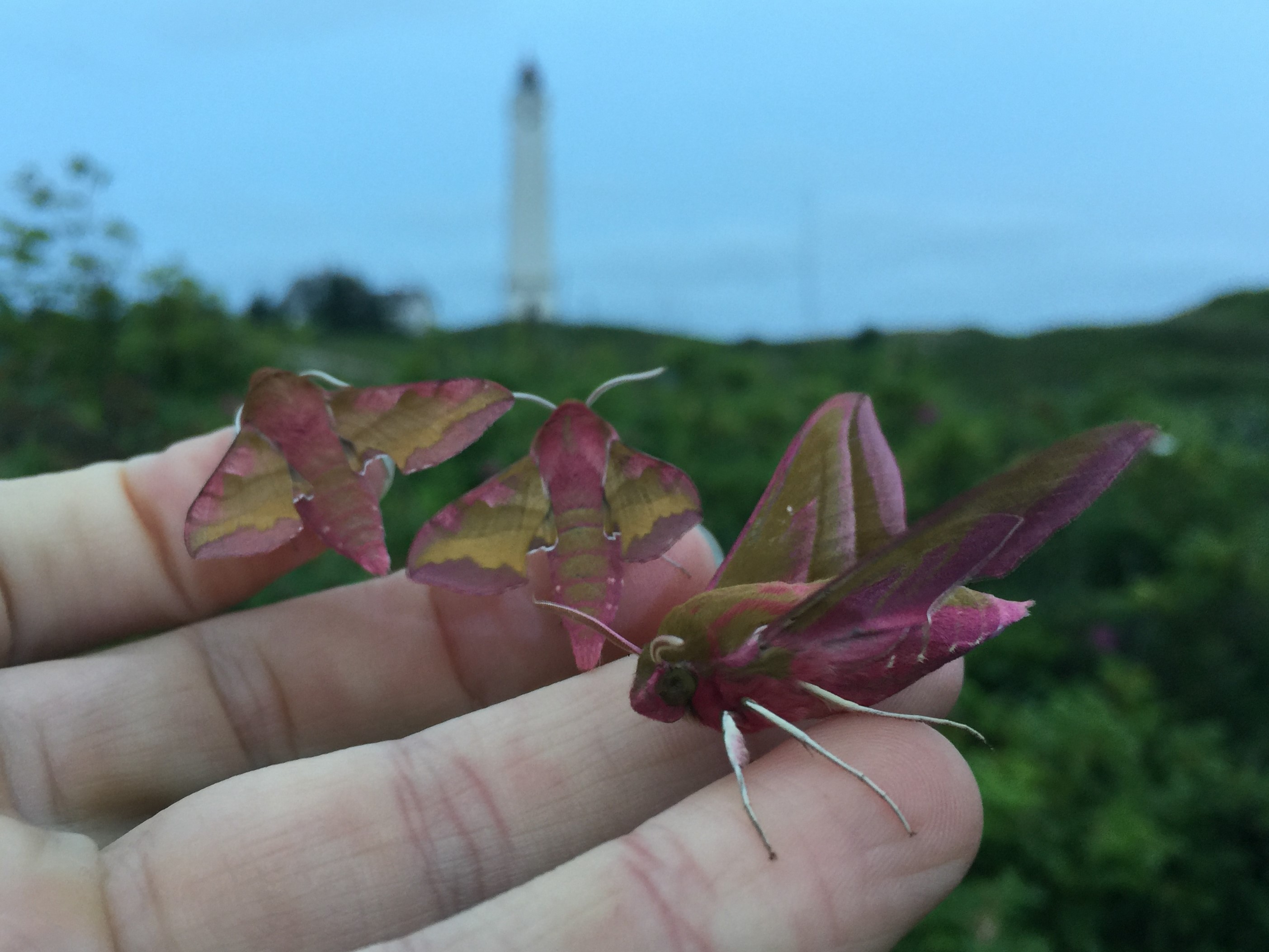 Elephant Hawkmoth (Dueurtsværmer, Deilephila elpenor) with two Small Elephant Hawkmoths (Lille Vinsværmer, Deilephila porcellus)
There has been quite a lot of interest lately in the moth trap I have been using so just to inform readers exactly what I do I have built a wooden box with two pieces of perspex angled inwards at the top of the box (this design is known as a "Skinner" moth trap). I then placed a mercury vapour bulb over the box and distribute some egg cartons in and around the trap for the moths to perch on. It's then a simple matter of leaving out overnight and checking it early the following morning. It tends to take an hour or two to sift through the results in the morning, identify as many of the moths as possible, log them in an excel spreadsheet, and take some photos of a selection of the catch. Once all have been logged I release them back into the long grass and bushes unharmed ready for them to polinate, mate, and (in some cases) migrate the following evening.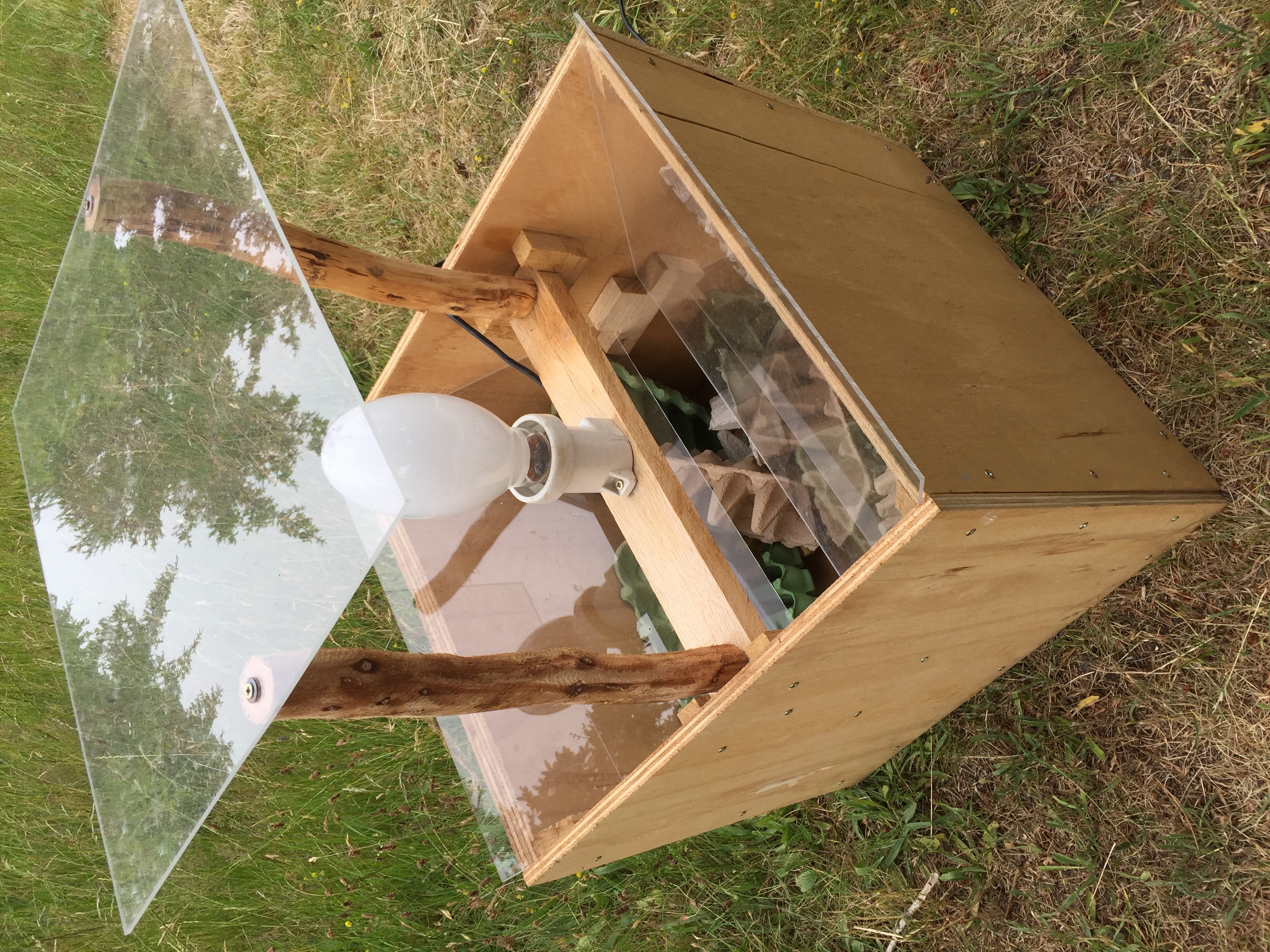 My homemade "Skinner" Moth Trap
The forecasted rain held off longer than expected so a wander down to the beach was made to catch up with some gull activity in the hope of reading some colour rings. There were 1000's of gulls present but the task of reading rings was surprisingly tricky given their skittish behaviour. Perseverance finally allowed me to read a total of four Lesser Black-backed Gull (Sildemåge, Larus fuscus) colour rings and find a resting Caspian Tern (Rovterne, Hydroprogne caspia) in the process. I kept an eye on the sea in the meantime but very little seemed to be on the move. See the link below for a full account of this morning's sightings.
https://dofbasen.dk/search/result.php?design=table&soeg=soeg&periode=dato&dato=30-06-2021&omraade=lokalitet&hiddenlok=555209&obstype=observationer&species=alle&summering=yes&sortering=dato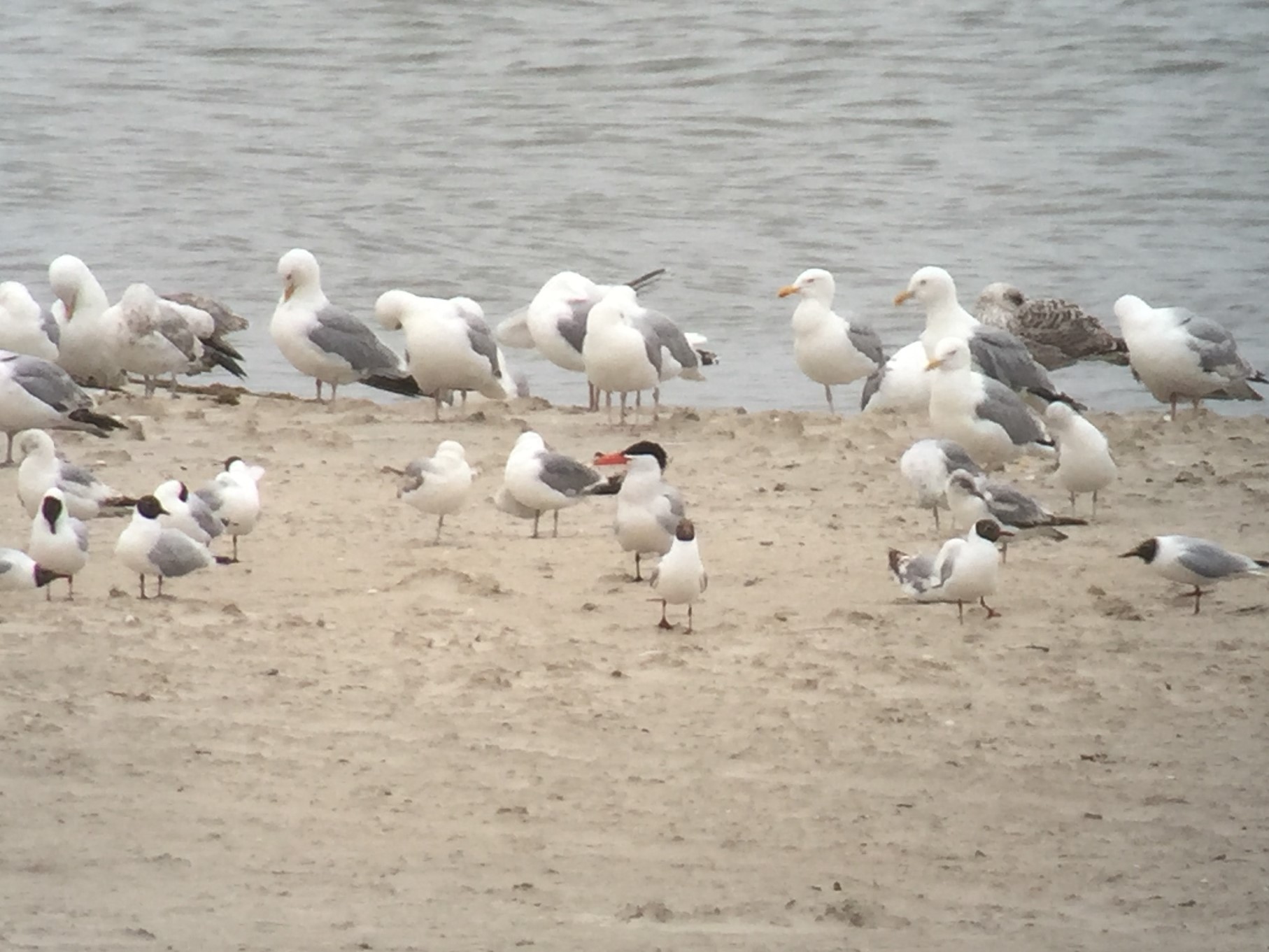 Caspian Tern (Rovterne, Hydroprogne caspia)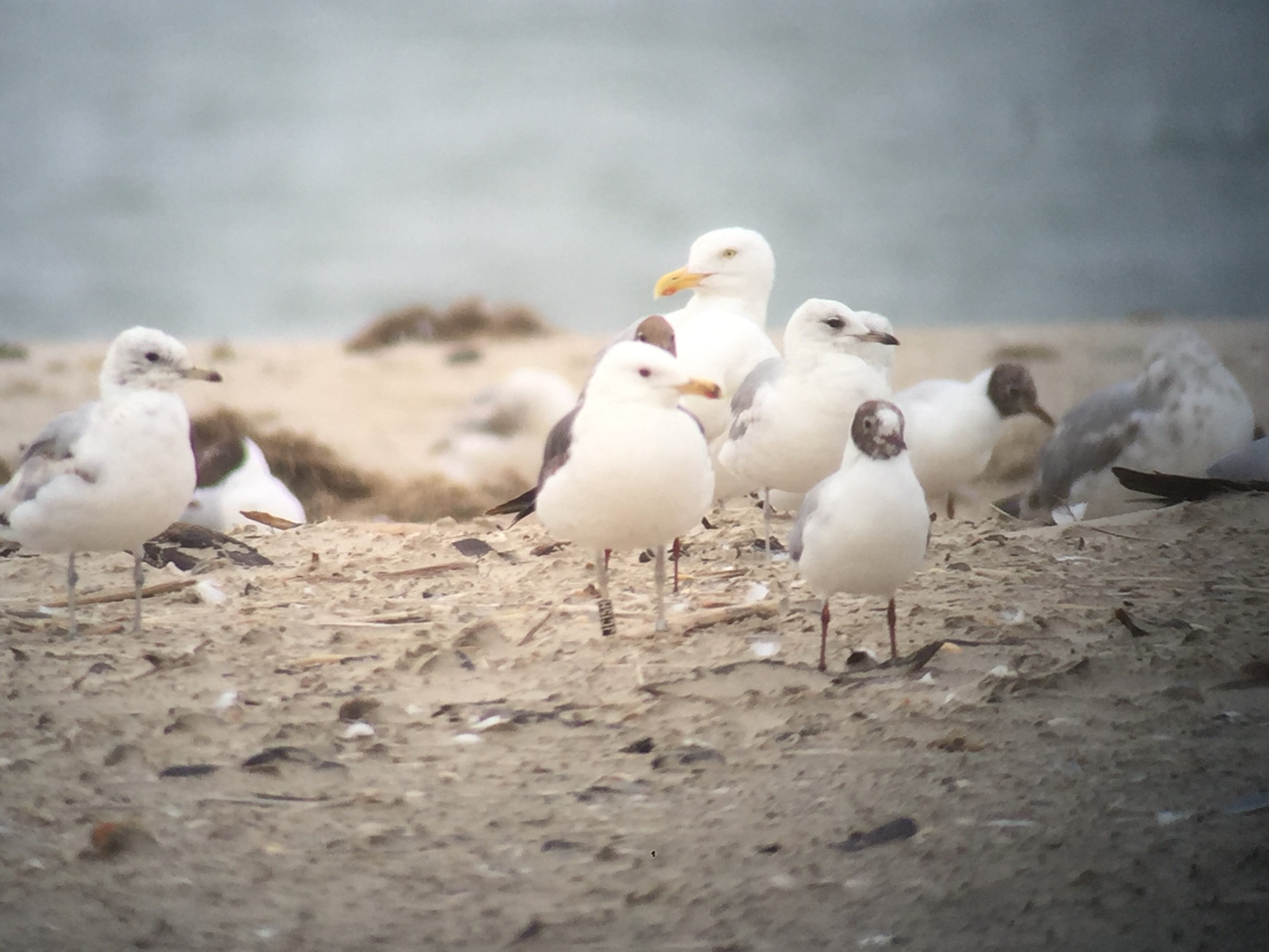 colour ringed Lesser Black-backed Gull (Sildemåge, Larus fuscus)
People: Samuel