Her på Blåvand's blog bringes korte nyheder i dagbogsformat om livet og hændelser på fuglestationen.

Se indlæg fra år: 2023 (198)2022 (265)2021 (276)2020 (279)2019 (247)2018 (211)2017 (276)2016 (118)0 (1)(se alle)


Moths and gulls
onsdag 23. juni 2021
I'm falling into a rather repetative pattern in recent days with the morning beginning by checking the moth trap followed by a walk down to the beach for gulls and attempting a seawatch if the conditions look promising and modest number of birds are passing. Compared with yesterday's catch in the moth trap numbers had greatly improved, thanks mostly to the easing of the wind. Highlights included three year ticks, White Satin Moth (Atlaskspinder, Leucoma salicis), Water Ermine (Snehvid tigerspinder, Spilosoma urticae), and Elachista triatomea. All of which are dominantly white as chance would have it!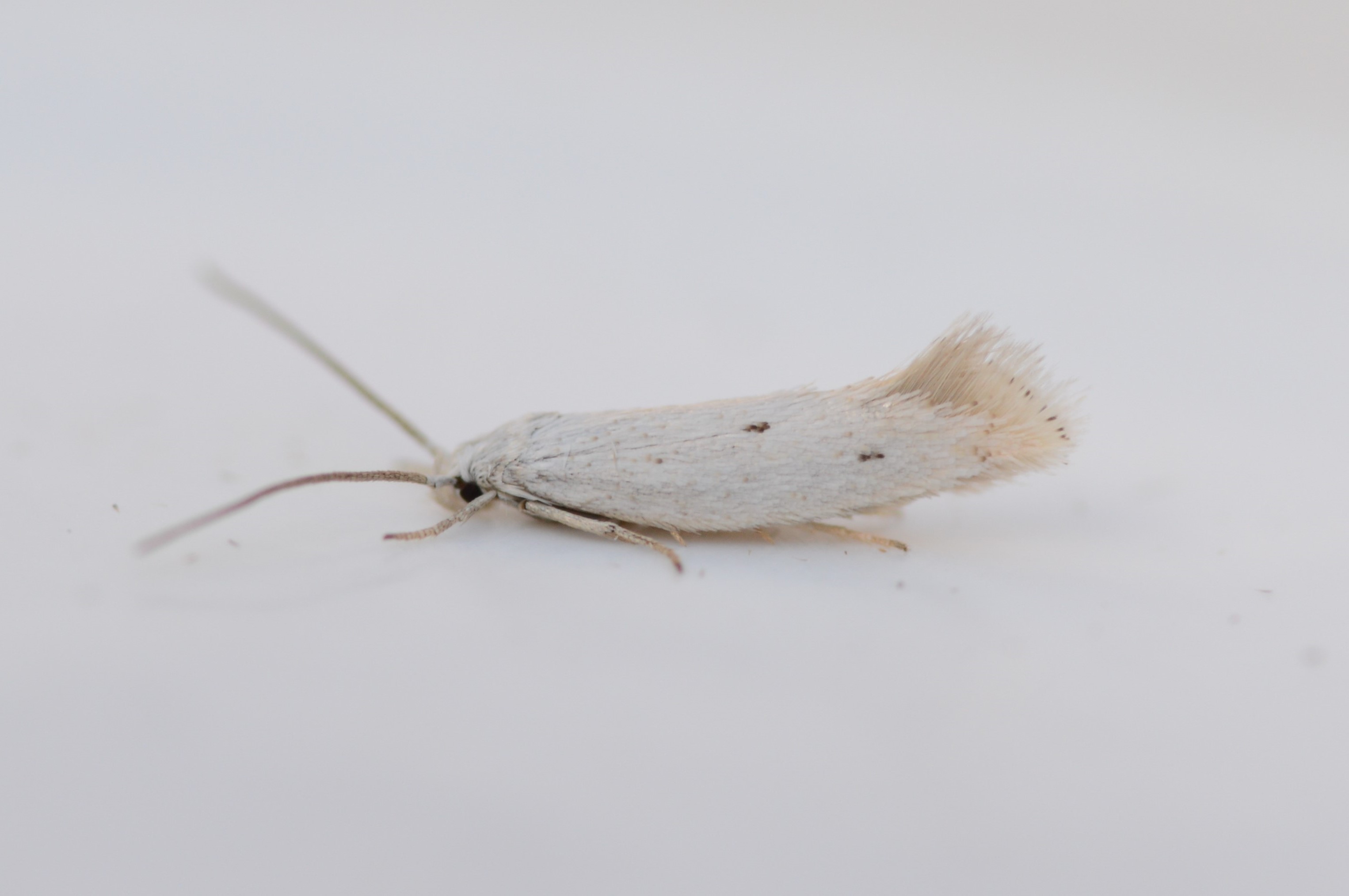 Elachista triatomea
The observations were predictably quiet given the northerly wind. The military were also firing so there was no access available to the beach further north than the point itself. However, the silver lining to this meant that the area imediately north of the no go zone was undisturbed and several hundred gulls had accumulated on the beach. They were just within identifiable range and after some considerable scanning, a 2nd calendar year Mediterranean Gull (Sorthovedet Måge, Ichthyaetus melanocephalus) was found.
See the link below for a full acount of this mornings sightings.
https://dofbasen.dk/search/result.php?design=table&soeg=soeg&periode=dato&dato=23-06-2021&omraade=lokalitet&hiddenlok=555209&obstype=observationer&species=alle&summering=yes&sortering=dato
People: Samuel.