Her på Blåvand's blog bringes korte nyheder i dagbogsformat om livet og hændelser på fuglestationen.

Se indlæg fra år: 2023 (187)2022 (265)2021 (276)2020 (279)2019 (247)2018 (211)2017 (276)2016 (118)0 (1)(se alle)


Rain all night, birds all day!
onsdag 16. oktober 2019
Rørsanger, rødstjert og ringdrossel ringmærket.
It was raining all morning, so we got to sleep in. At around 9:30 the rain calmed down, so Michael helped me open the nets. Within 20 minutes we already had 30 birds in the nets! All the birds were out looking for some food after all this rain.

Still had mostly Robins (rødhalse) today but also a nice number of Bramblings (kvækerfinker) and Blackcaps (munke).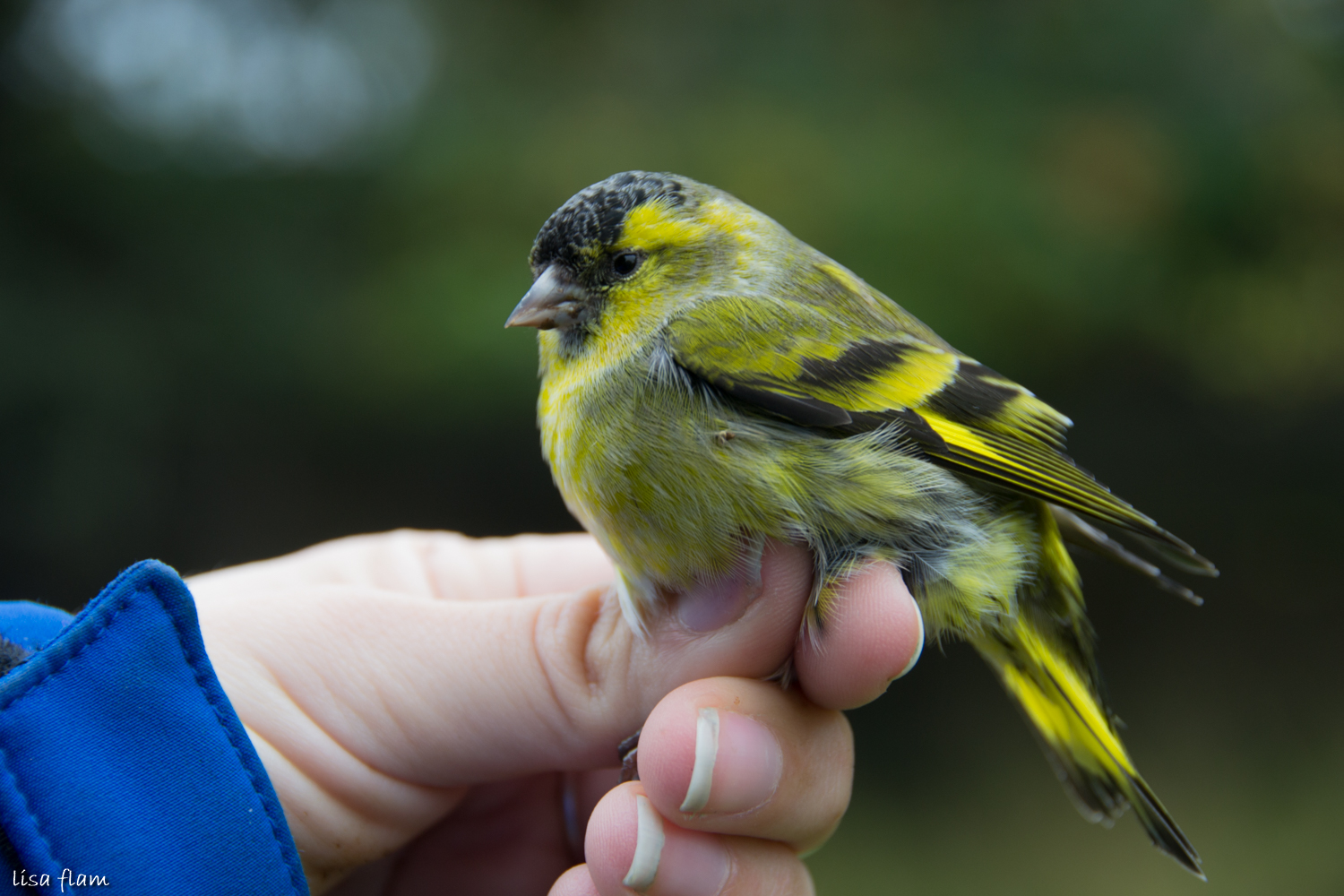 Adult male Siskin (grønsisken). Photo: Lisa Flam

On the second round at the Lighthouse Garden Bent saw there was a Ring Ouzel (ringdrossel) in the trap area, we chased it in and got it! It is the second one ringd this season so far, and It seems like there are many around. I hope to have a few more.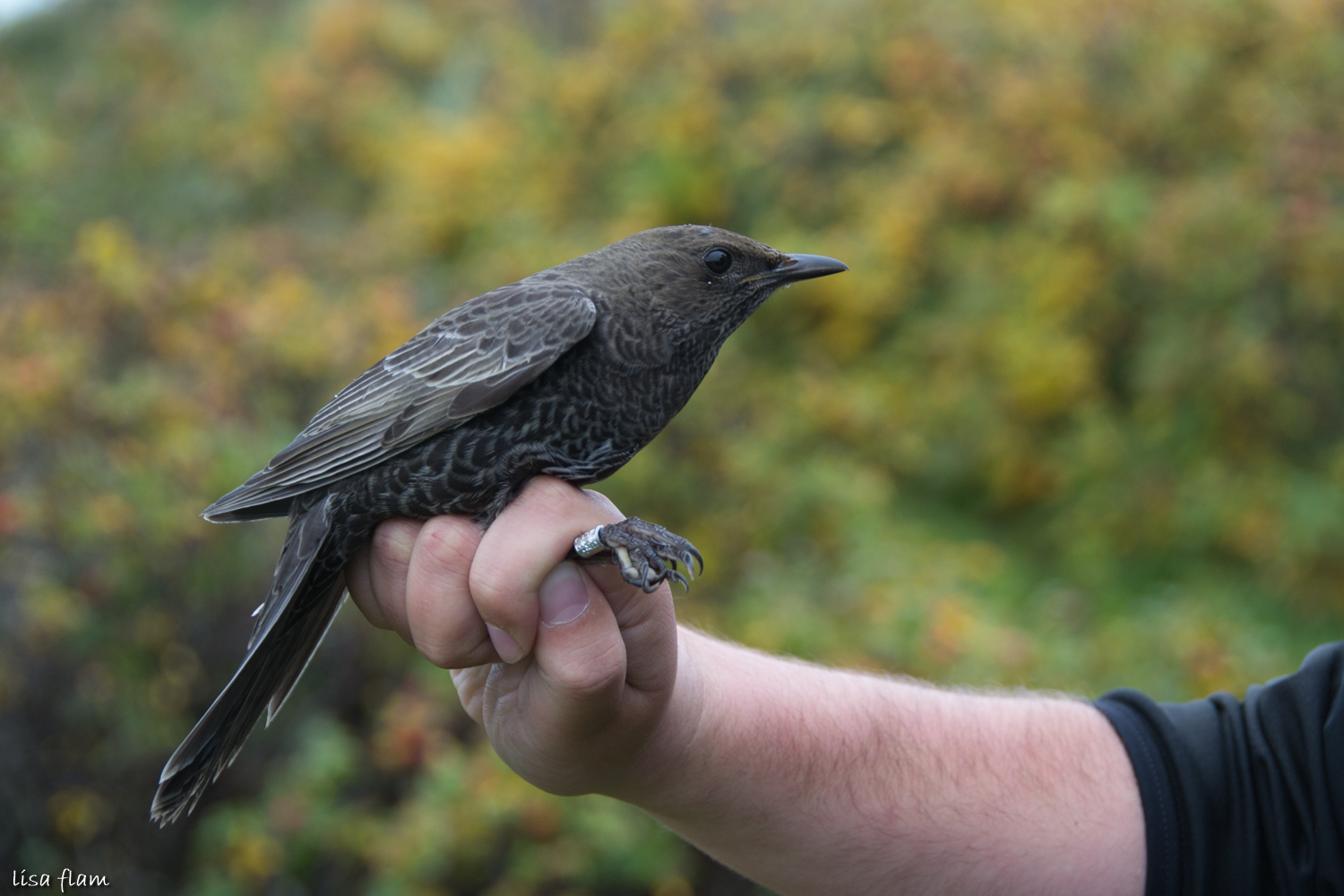 1CY female Ring Ouzel (ringdrossel). Photo: Lisa Flam

Later on, Michael called me to come help him with one of the Robins in the net. It was already ringed, so I asked Michael to just tell me the number, which wasn't one I know, so immediately I came to see it myself- and it said "STOCKHOLM". It is the first recaptured bird with a ring from another country we had this season and the first I had ever!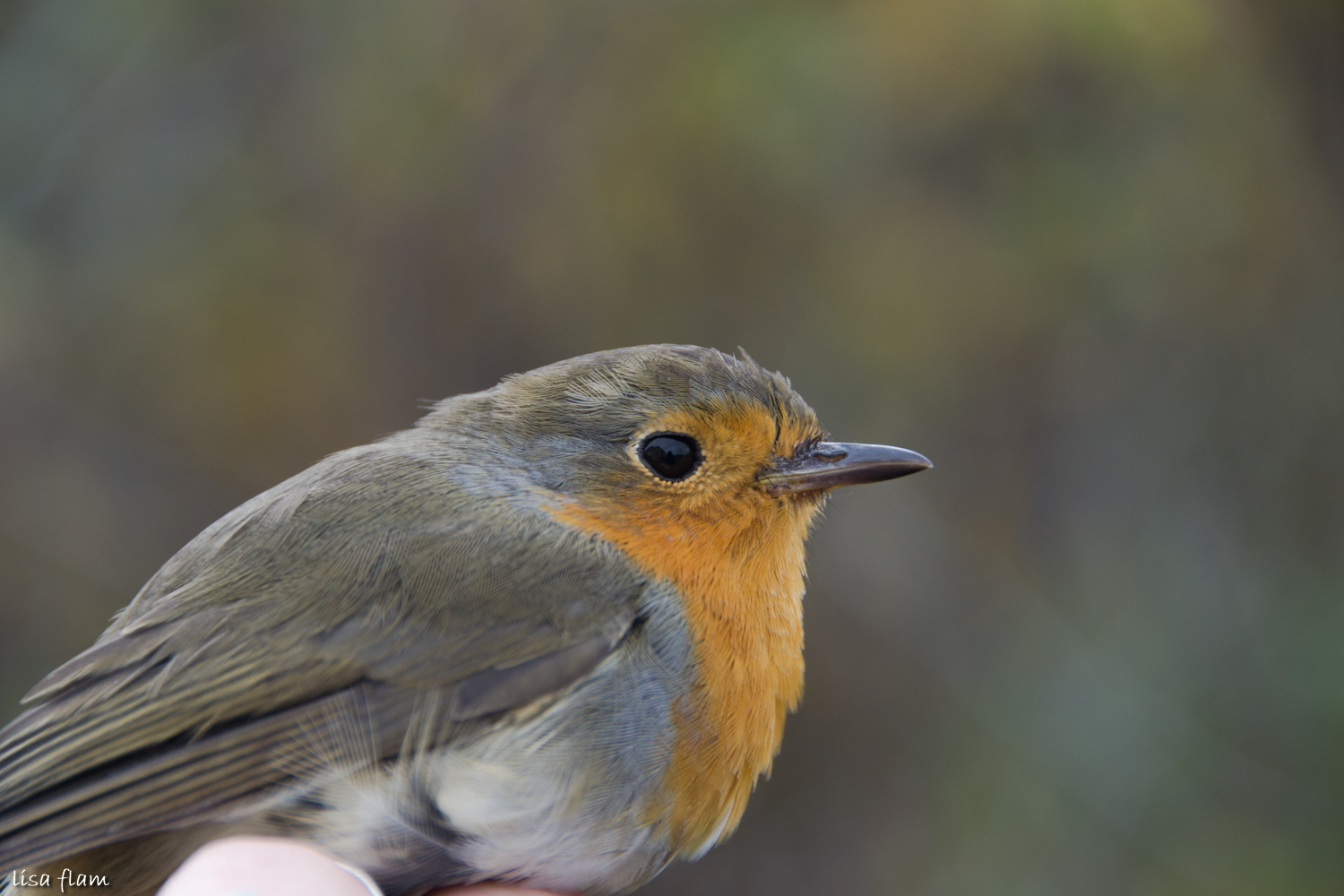 Adult Robin (rødhals) with a ring from Sweden! Photo: Lisa Flam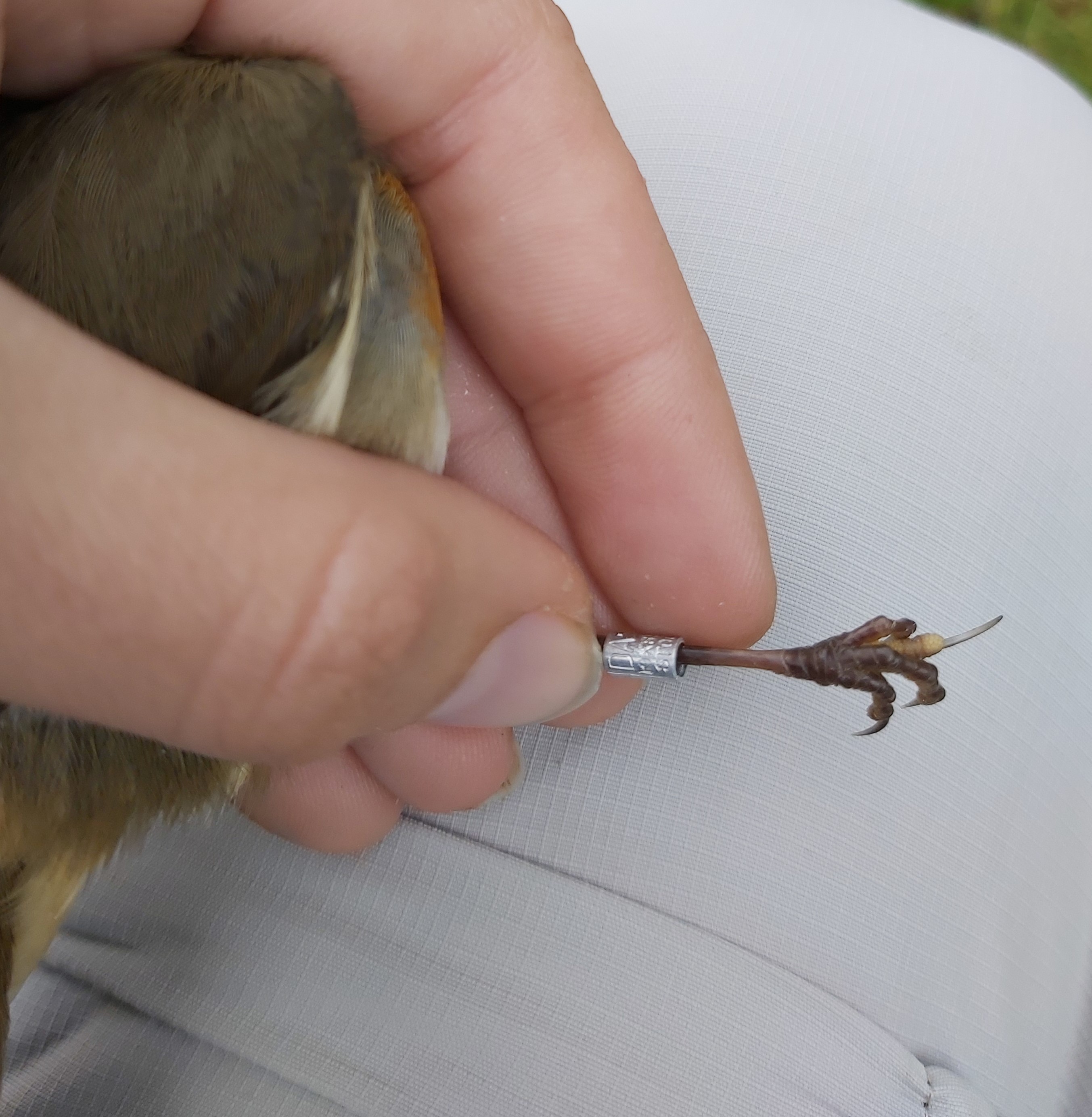 The Swedish ring. Photo: Lisa Flam
Besides the ringing, a Turtle Dove (turteldue) was found by Bent and was seen near the lighthouse. There was no migration count due to the rain.

The house is getting full, lots of people! We are enjoying the company, we are almost a full house these days! And yet we haven't had any fights over the shower, that is the true miracle.

It seems like it will be a rainy night, but the sky will clear up in the morning. We are expecting SW wind tomorrow. We are hoping for a nice day with lots of amazing birds and people!
| | | |
| --- | --- | --- |
| Species | New Ringed | Recaptures |
| Wren (gærdesmutte) | 2 | 2 |
| Dunnock (jernspurv) | | 1 |
| Robin (rødhals) | 23 | 3 |
| Common Redstart (rødstjert) | 1 | |
| Ring Ouzel (ringdrossel) | 1 | |
| Song Thrush (sangdrossel) | 2 | |
| Redwing (vindrossel) | 3 | 1 |
| Reed Warbler (rørsanger) | 1 | |
| Blackcap (munk) | 14 | 1 |
| Chiffchaff (gransanger) | 5 | |
| Goldcrest (fuglekonge) | 5 | |
| Brambling (kvækerfinke) | 12 | 1 |
| Sisken (grønsisken) | 1 | |
| Total | 73 | 10 |