Her på Blåvand's blog bringes korte nyheder i dagbogsformat om livet og hændelser på fuglestationen.

Se indlæg fra år: 2023 (249)2022 (265)2021 (276)2020 (279)2019 (247)2018 (211)2017 (276)2016 (118)0 (1)(se alle)


First Northern wheatear (Oenanthe oenanthe – Stenpikker – Steinschmätzer) sighted
mandag 2. april 2018
Weather: Temperature 1,9°; moderate breeze from West (289 °) 8 m/s. Good visibility.
Not impressed with the number of birds but a good bunch of species.
Bird ringing:
white wagtail (Motacilla alba - Hvid Vipstjert - Bachstelze) 1,
dunnock (Prunella modularis – Jernspurv - Heckenbraunelle) 3,
European robin (Erithacus rubecula - Rødhals – Rotkehlchen) 3,
common blackbirds (Turdus merula - Sunsort - Amseln) 3,
song thrushes (Turdus philomelos - Sangdrossel – Singdrossel) 1,
redwing (Turdus iliacus- Vindrossel – Rotdrossel) 1,
Eurasian blue tit (Cyanistes caeruleus- Blåmejse - Blaumeise 1
great tit (Parus major - Musvit – Kohlmeise) 1,
common chaffinch (Fringilla coelebs - Bogfinken - Buchfink) 1,
Lesser Redpoll ((Acanthis Cabaret) -Lille Gråsisken (Acanthis Flammea Cabaret - Alpenbirkenzeisig)) 3.
A total of 18 birds identified into 10 species.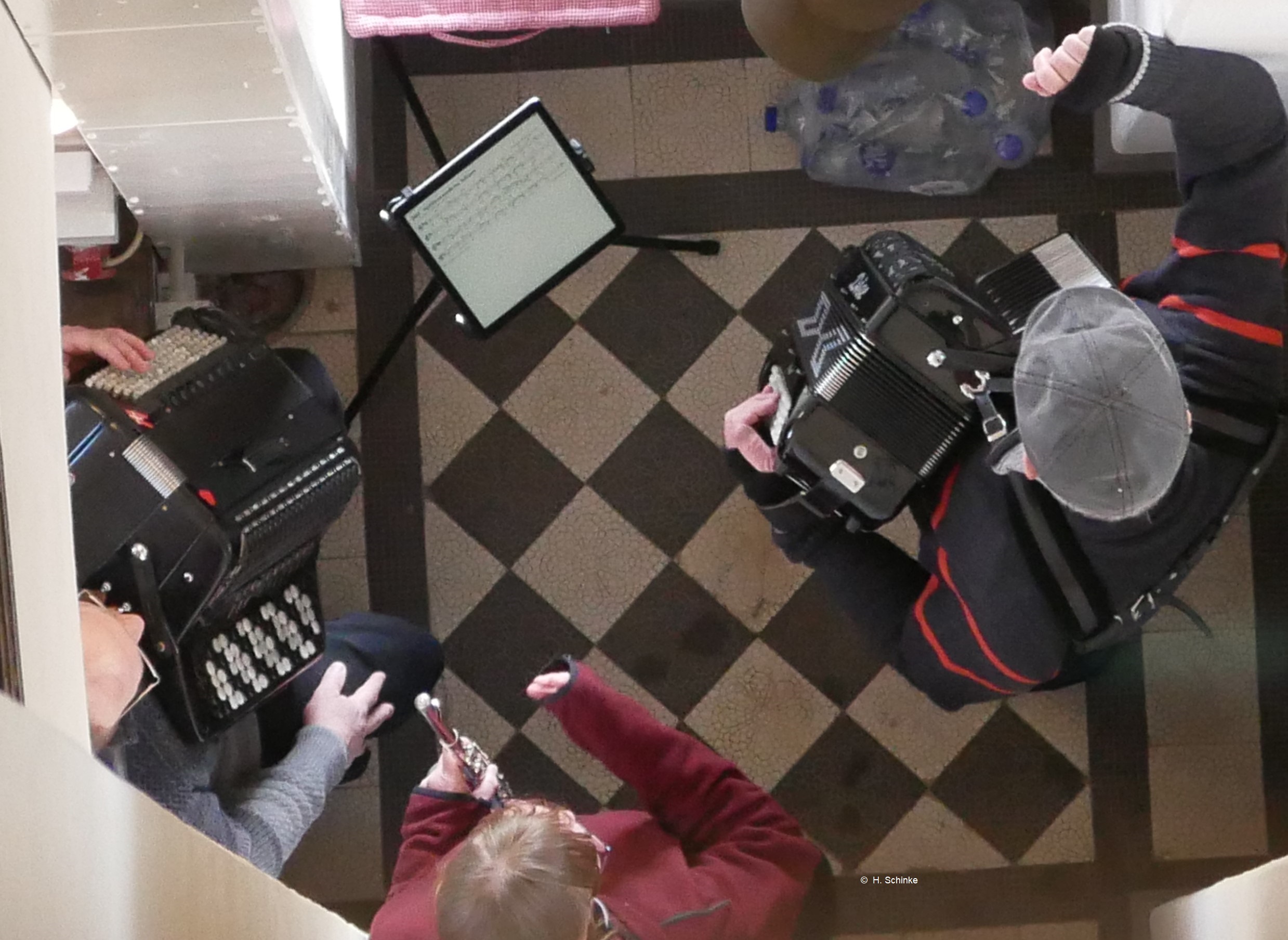 It is a very good exercise to go up the steps of the lighthouse to get this amazing view over the seaside and Blåvands area. Yesterday I did it with my husband Mathias and today I took twice the opportunity to get up for free. The musicians playing on their accordions and flute made it easier to go up too.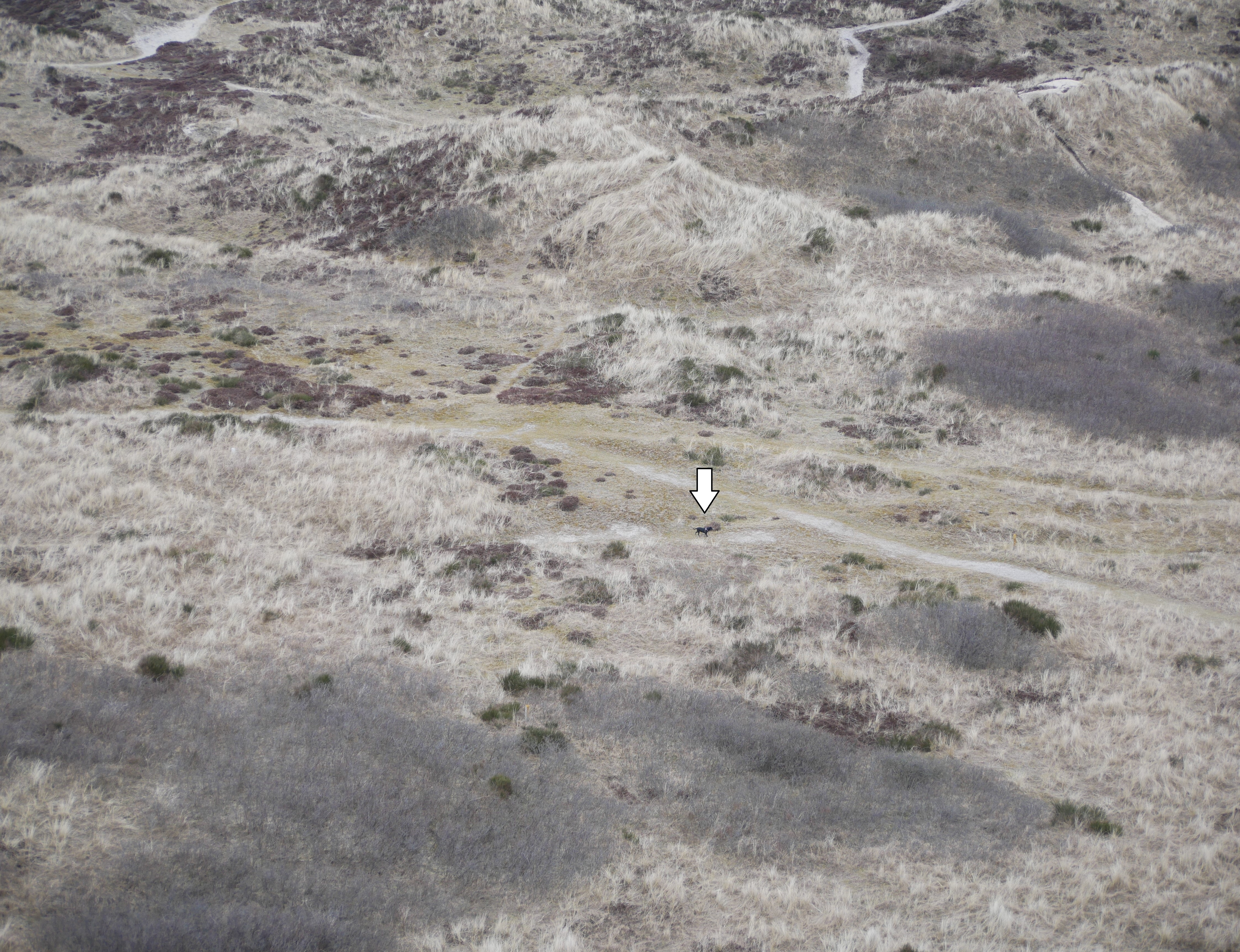 No comment: Arrow shows a dog off leash
In the late afternoon the wind dropped and it was lovely to be outside. On my way home from the beach to the station I sighted a Northern wheatear (see picture). Henrik told me it is a very early sighting here.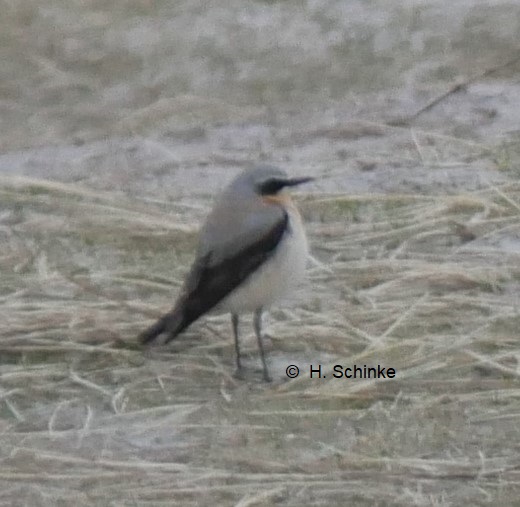 Northern wheatear (Oenanthe oenanthe – Stenpikker – Steinschmätzer)
You can't get all. So we missed Jørgen Grønne who brought an Easter cake for us. Thank you.
HS