Her på Blåvand's blog bringes korte nyheder i dagbogsformat om livet og hændelser på fuglestationen.

Se indlæg fra år: 2023 (249)2022 (265)2021 (276)2020 (279)2019 (247)2018 (211)2017 (276)2016 (118)0 (1)(se alle)


Sabine's Gull Sighting: A Lifelong Memory
onsdag 20. september 2023
Today was a great day! We had been waiting a long time for strong winds and the storm birds that come along with them. Today, it finally happened! Even the military took a break from training until the end of the month, so David, Louis, Johan, Frida, and I could go to the Sabine's-Bunker to seek shelter from the harsh weather conditions while watching the seabirds.
After packing our bags with enough food and beverages for a long day at the Bunker, we headed outside. The sky was mostly cloudy, and the temperature was pleasant at 18 degrees Celsius. The wind reached up to 12 m/s and came from the southwest; later in the day, the wind direction changed to the south. The observations started off very well with a good look at a Sooty Shearwater (Sodfarvet skråpe) in the first period of standard time. This really got us excited, so we stayed in the bunker until 4:40 PM. We counted a total of 946 Common Scoters (Sortand), two Velvet Scoters (Flöjlsand), 21 Widgeons (Pibeand), 35 Pintails (Spidsand), one Teal (Krikand), one Red-necked Grebe (Grastrubet Lappedykker), and 106 Red-throated Divers (Rödstrubet Lom). Additionally, we spotted 32 Oystercatchers (Strandskade), 10 Grey Plovers (Strandhjejle), two Ringed Plovers (Stor Praestekrave), two Whimbrels (Smaspove), five Bar-tailed Godwits (Lille Kobbersneppe), 11 Turnstones (Stenvender), 23 Red Knots (Islandsk Ryle), and 13 Dunlins (Almindelig Ryle). As well as, 14 Arctic Skuas (Almindelig Kjove), two Little Gulls (Dværgmåge) and a Sabine's Gull (Sabinemage), which was definitely the highlight of the day! It graced us with its presence around 11 o'clock and was not only the first one spotted at Blaavands Huk this year but also a lifer for everyone except David. The Sabine's Gull flew quite close to the beach and very slowly southwards, allowing us to get perfect looks at it. It was truly amazing! You can see a comprehensive list of all observations from today here.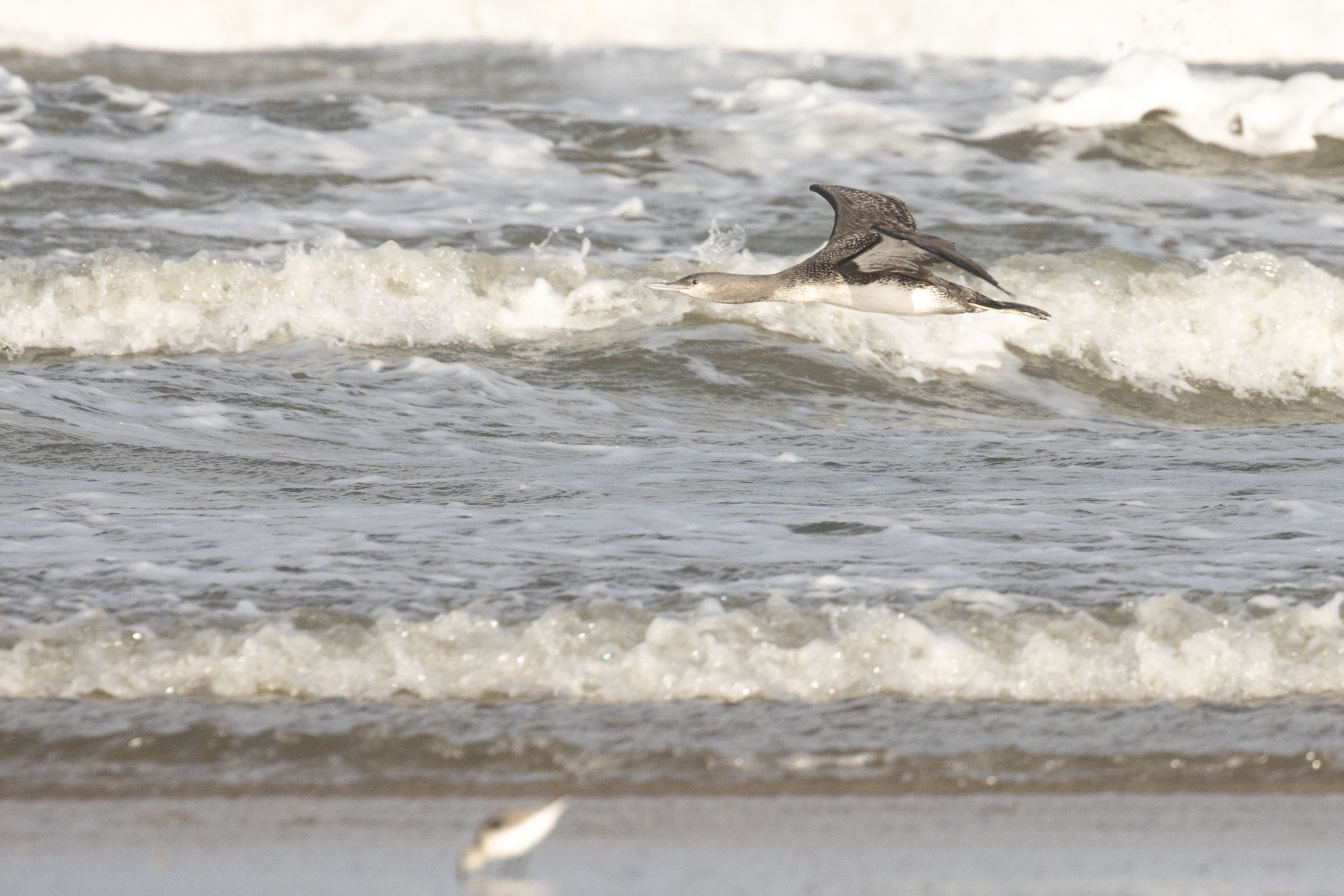 Red-throated Diver - Photo: Louis Poulsen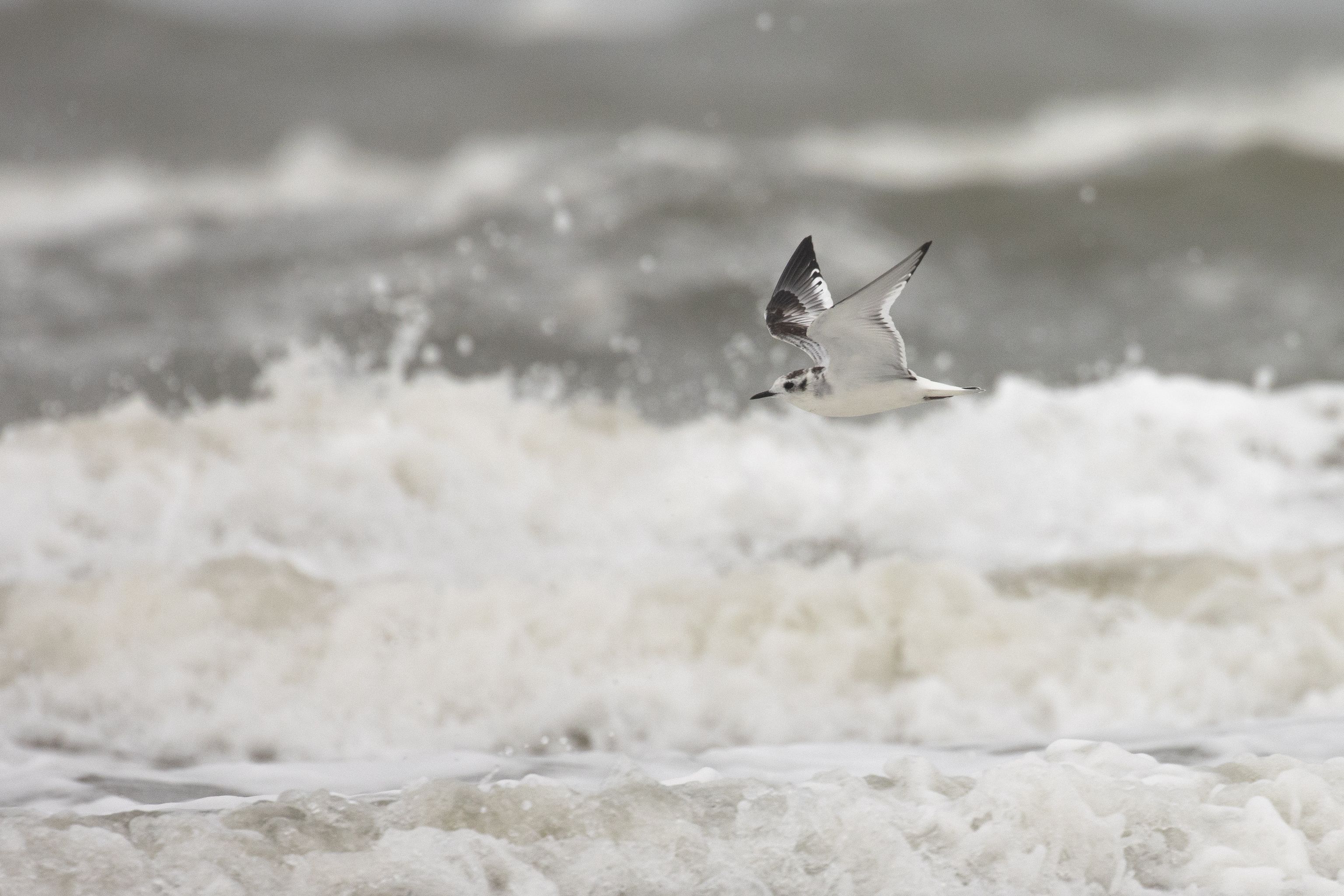 Little Gull - Photo: Louis Poulsen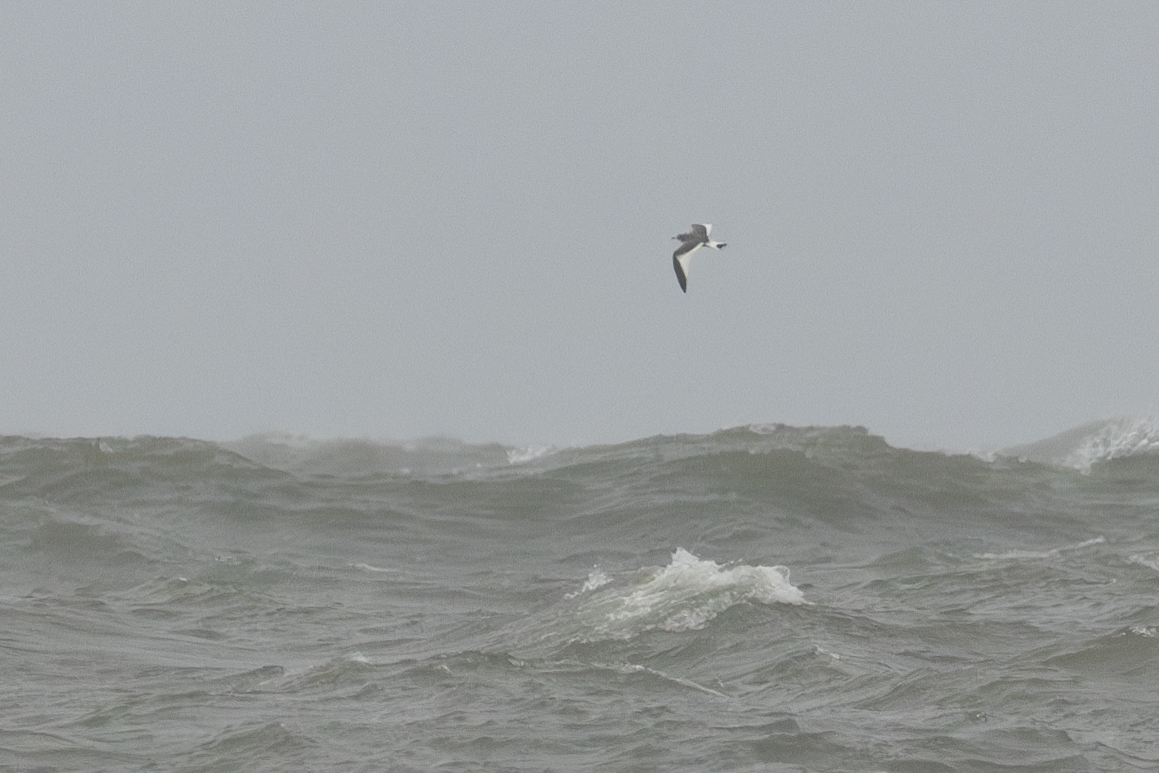 Sabine's Gull - Photo: Louis Poulsen
After an exhausting walk back to the station, we returned home to delicious brownies, coffee, and a refreshing shower. Frida also prepared a delightful Asian vegetable rice for dinner, which all of us enjoyed to the fullest. We celebrated this wonderful day with a couple of beers and headed to our well-deserved beds.
People at the station: David, Louis, Frida, Johan, Joseph