Her på Blåvand's blog bringes korte nyheder i dagbogsformat om livet og hændelser på fuglestationen.

Se indlæg fra år: 2022 (223)2021 (276)2020 (279)2019 (247)2018 (211)2017 (276)2016 (118)0 (1)(se alle)


Nettene var fulde af fugle idag
mandag 14. marts 2022
Unfortunately, both Timmy and Leona had to leave yesterday so it felt a bit empty today. Hopefully they will come back later this season, when there will be more birds in the nets. Luckily, Bent comes over to ring, so the data of the ringing is still collected.
The migration over sea was rather slow, but I saw seven white tailed eagles on the beach and one in the dunes 8 in total. Because of the slow migration I had better time for some fresh arrival of passerines and was tested a bit in my rusty skills of flight calls. I had to record one of the migrating passerines to identify it at the station, it was a Dunnock(Jernspurv) they have a very nice silverbell like sound.
Havørn rastende på Hukket. Foto - Bello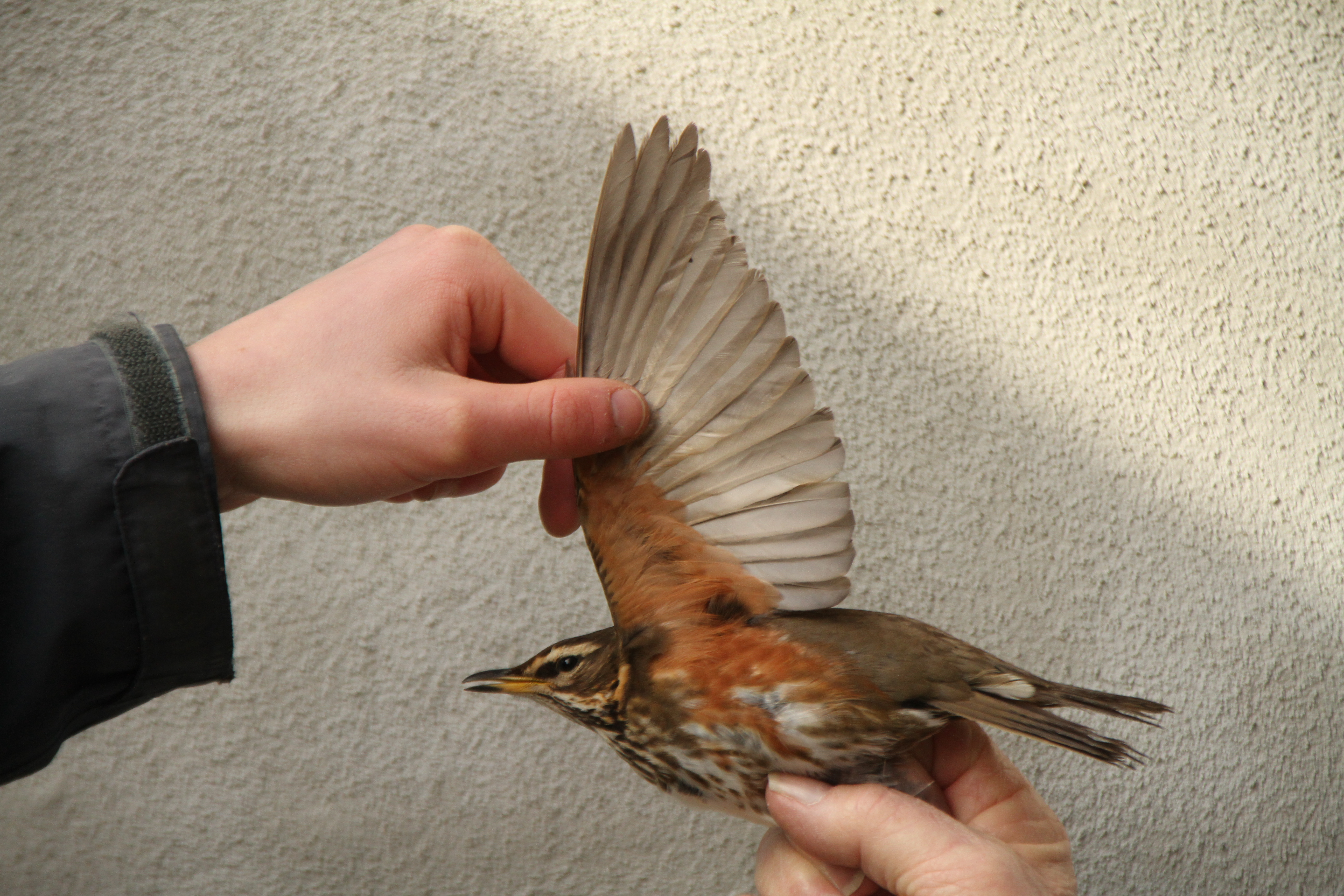 Vindrossel. Foto - Bello
The arrival was noticeable in the ringing, resulting in the highest ringing total this season, but the best time for ringing is still there to come. Besides the numbers, the first foreign control (a Dutch robin) deserves a mentioning. This bird has probably arrived last night and was despite the long journey in good shape. When we get a response from the Dutch ringing central, we will include this in the blog. Just as my 3 hours of observation ended Menno called, we had our first Firecrest(Rødtoppet Fuglekonge). So I cheered up a bit after a, slow and according to Henrik more, Marts like morning.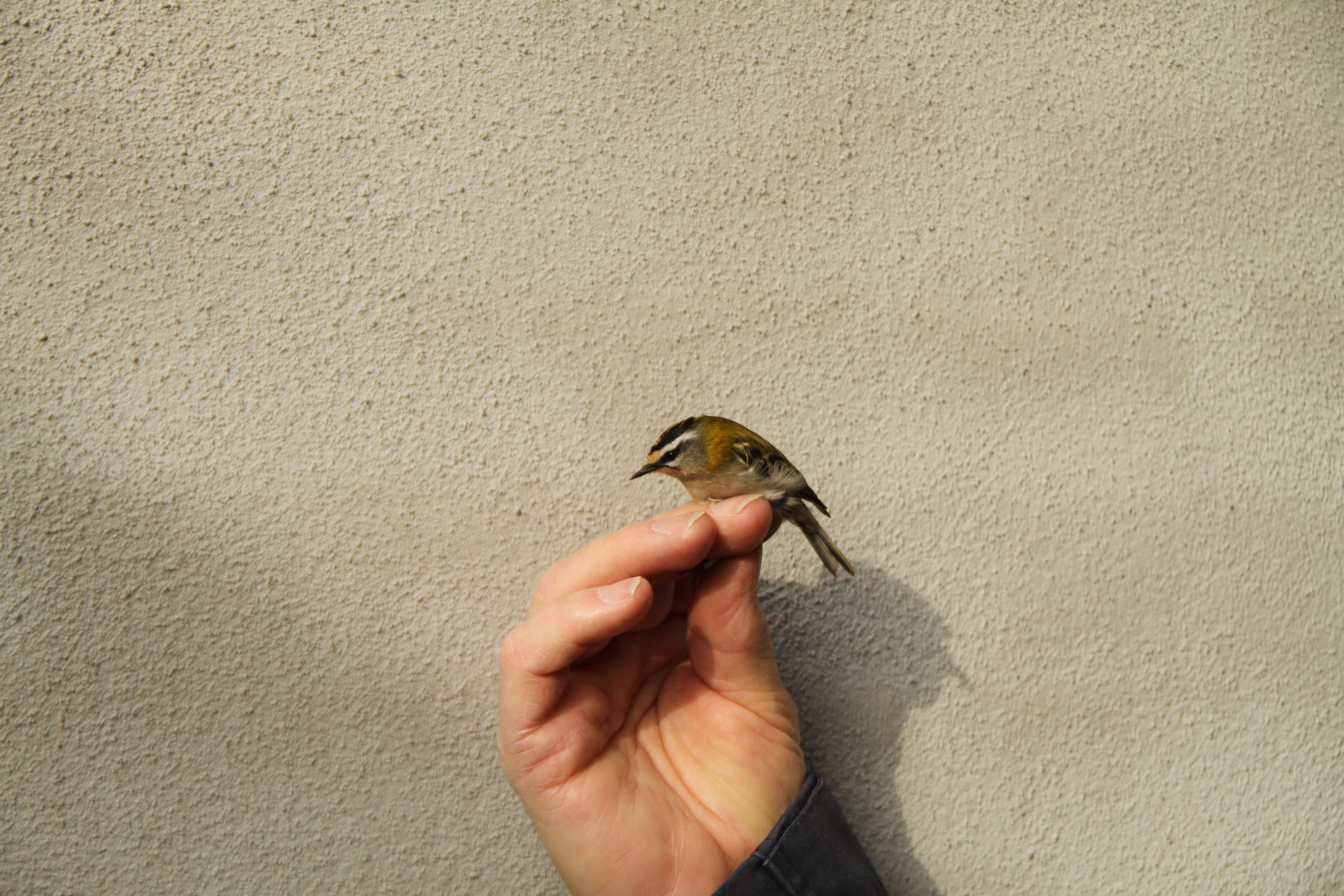 Rødtoppet Fuglekonge. Foto - Bello
Ringing list (new/ recapture):
10/0 Goldcrest
13/0 Redpoll
1/0 Firecrest
12/1 Dunnock
5/0 Siskin
2/2 Robin
2/0 Blue tit
1/0 Yellowhammer
1/0 Tree sparrow
1/0 Chaffinch
1/0 Redwing
9/0 Blackbird
3/0 Wren
1/0 Song thrush
=62 new birds of 14 species
DOFbasen list:
https://dofbasen.dk/search/result.php?design=table&soeg=soeg&periode=dato&dato=14-03-2022&omraade=stor&stor=607&obstype=observationer&species=alle&sortering=dato
Folk på stationen: Bello, Menno and Bent